July 14, 2007
Really Fresh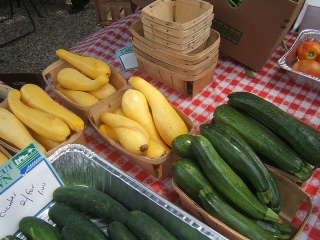 Seen at Hamden's new farmers market.
Words and pictures by Sharon Bass
On a little newly paved patch of the Miller Library parking lot, Hamden held its first farmers market July 13. And boy did the community come out! There was barely any elbow space between the people and the zucchinis, heads of lettuce, corn, peaches, eggs, flowers and jars of honey.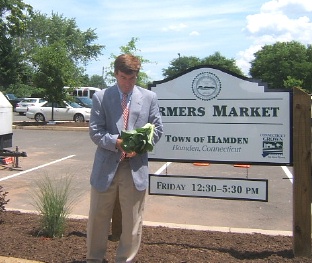 Mayor Craig Henrici cuts a head (in lieu of a ribbon).
Musicians James Velvet and Dick Neal -- aka The Lonesome Sparrows -- came by to play some mean folk. The farmers market is a piece of the administration's Town Center Park plan. Financed by a state grant, the market will be held every Friday from 12:30 p.m. to 5:30 p.m. through Oct. 5.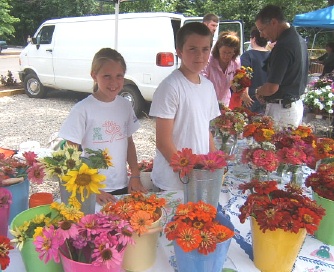 Those flowers were handpicked by siblings Lizzie, 9, and Charlie Hammerberg, 11. The family biz is Willowtown Gardens. The flowers are grown on Arthur Vignola's Paradise Avenue farm.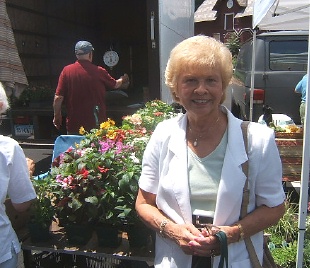 Council Clerk Evelyn Parise was one of many town employees to enjoy the market.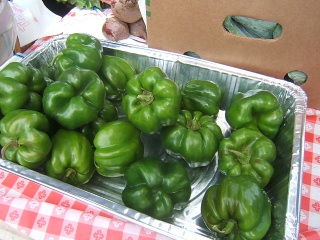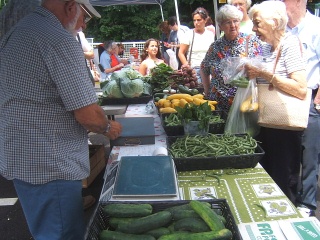 A constant line at the Hindinger Farm stand.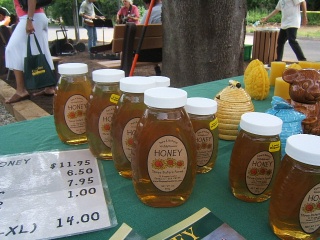 Honey from Three Sisters Farms in Essex.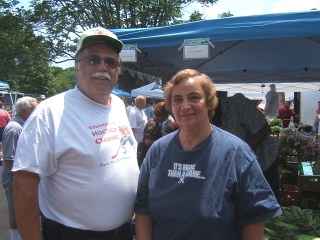 Tony and Rose Mentone among the veggies.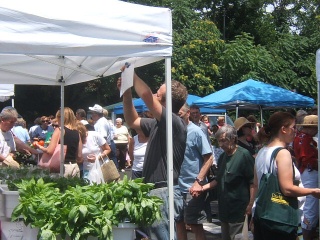 Folk in the Park

Local folk duo The Lonesome Sparrows strum away at the opening of Hamden's farmers market July 13. Click arrow above to hear James Velvet, on acoustic guitar, and Dick Neal, on banjo, sing the Velvet original "Easy to Give." -- Sharon Bass