January 23, 2006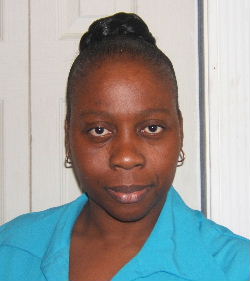 Berita Rowe-Lewis, 43, councilwoman, Y-NHH manager, mother, relaxed, relaxing
By Sharon Bass
She's one of the more serious and businesslike people at the legislative bench. The second-term councilwoman is also passionate about what she does, and speaks with a delightful eloquence. Berita Rowe-Lewis is cool. She never seems to break a sweat.
She grew up in Jamaica. Her first move was to Brooklyn, N.Y. Then Queens, N.Y. And now little Hamden, Conn.
Hamden Daily News: Coming from crime-plagued places like Brooklyn and Queens, Hamden probably seems so cozy and safe.
Berita Rowe-Lewis: There's no crime in Hamden.
HDN: Do you find the town too sleepy?
BRL: I have friends who come to visit and they're like, 'Where is this?' (laughs) My sister-in-law comes from Canada and they can't understand why I want to live here.
HDN: Why do you?
BRL: I like it. It's quiet. I'm a very laidback person. And I like peace and I like quiet.
HDN: That self-description doesn't say 'politician' to me. What was your inspiration?
BRL: My father. He was somebody like a councilor (in Jamaica). And we always got involved in census taking in Jamaica.
HDN: Why did you get involved in Hamden politics?
BRL: I was forced into it. I was on the Community Development Advisory Commission and also part of the Neighborhood Revitalization Zone and we didn't feel we were being represented quite as well as we should have been. There was a consensus among the group of us that made the decision [for Rowe-Lewis to run for office] even more stronger for me.
HDN: And now you're in your second term. What are your hopes with this Council?
BRL: One of the things I would love to see happening is consolidation of departments.
HDN: Which ones?
BRL: I don't know which ones. I would love to see a good study done that really tells us where we can save because I feel that there are some out there that can be consolidated. I would like to see an increase to the police department. More officers so we can get more patrol in this area.
HDN: Is there much crime around here?
BRL: Not necessarily a great amount of crime per se, but it's just safety for instance and there are a lot more people moving in, so there's a lot more people on the street. I would like to see community policing pushed forward. I would like to see foot patrol. In order to do that we need more police. So consolidate some of the departments and then increase that area.
HDN: How do you feel about the new council versus the last one.
BRL: The last one was great. I hope we can work as well as we did in the last one. I think there are a lot of bright minds on this council, most certainly. Last council, as I said, was absolutely delightful.
HDN: What was so delightful about it?
BRL: There was give and take. It's not my way all the way. And it's not their way all the way. People are able to work together for the betterment of the town.
HDN: When you voiced support for Ann Altman to go on the Planning and Zoning Commission, you made that memorable statement about Altman being 'good for you' like yogurt. Why is she good for you?
BRL: Because she's bright. (says with passion) And she's not a yes person. And those are people I love. (with passion again) I love for someone to tell me when I'm doing something that's wrong.
HDN: Who else is not a yes person?
BRL: On the Council?
HDN: Sure.
BRL: Carol Noble. She'll tell you when you make a mistake and how it's supposed to be done. Matt (Fitch) is not a yes person. That's my bud. Ron (Gambardella). He's entitled to his opinion and like I said, he's not a yes person.
HDN: Do you think it's valuable to sincerely consider different opinions?
BRL: You must. You must. Or you'll miss a lot of the stuff you need to see.
HDN: Everybody's got a personal agenda. What's yours?
BRL: I don't [have one].
HDN: You don't?
BRL: I don't. Oh, yes. Correction. My personal agenda is to make sure the 3rd District is taken care of.
HDN: What does the 3rd need?
BRL: (takes deep breath and exhales loudly) Everything. For example, we need the residents to feel as if they are part of Hamden.
HDN: Because you're so close to the New Haven line?
BRL: But we're Hamden. Most people don't feel that way because we're not treated that way.
HDN: By whom?
BRL: The town and by the former mayor. Resources in my opinion were not given to this area.
HDN: What do you need?
BRL: Sidewalks, street sweeping, garbage pickup, beautification.
HDN: Garbage pickup?
BRL: Yeah. People are calling me to have their garbage picked up.
HDN: Why is that?
BRL: Because half [of their street] is New Haven and half is Hamden, for example Cherry Ann Street. They don't pick up.
HDN: Never?
BRL: There are people in my district who don't get garbage pickup. And you have to tell them [Hamden Town Hall] and they say, 'We're sorry, we missed that.' (says with disgust)
HDN: Do you think it's got anything to do with this being a poorer, minority neighborhood?
BRL: I don't want to think that. This has always been a very strong Italian neighborhood. And it still is. There are a lot of older Italians who still live here. So I wouldn't want to say that. [Mayor] Craig [Henrici] has promised to basically have a better hand and become more involved in southern Hamden. And I am grateful for that and just waiting to see if that comes to fruition.
HDN: What else does your neighborhood need?
BRL: I need a park and a nice community center that kids can go to, with a good training center. We have a lot of youths in this area that have absolutely no skills. So I would like to see even the Keefe Center become a training center and have the [town] offices moved uptown -- or wherever they go.
HDN: You sound very possessive over your district.
BRL: I am. Very.
HDN: Do you think that's necessary for a councilperson?
BRL: This is my community. This is my home. So I'm possessive. I'm very possessive. I want the best for my home so I know other individuals want the same.
HDN: About how many constituent calls do you get a week?
BRL: I'd say 20. 'Hi Berita. How you doing?'
HDN: Do any call with complaints?
BRL: Some.
HDN: What are some common ones?
BRL: 'Why is the street not swept!' 'Do we have a sweeper?' About a couple of weeks ago, someone complained about snow removal because it wasn't done properly. I apologized. Then I called Public Works. Or sometimes someone has thrown a mattress where it's not supposed to be -- on the street, on the side of the street -- they'll call and complain about. And I call Public Works and try and get it removed. Sometimes ... last year it wasn't removed for like six weeks after I called Public Works.
HDN: So what do you do at Yale-New Haven Hospital?
BRL: I'm a patient food service manager and I support the cancer center.
HDN: Why?
BRL: I think there are two separate issues. I think the unionization is a separate issue from the cancer center being built. If the workers want to be unionized that is their responsibility but I think the union needs to understand they have to have a NRLB election in order for the workers to become unionized. The cancer center is different. That is help.
HDN: From what I hear there's a significant need for it.
BRL: There's a huge need for it. It would bring a really first-class cancer center to our region, not to speak about jobs.
HDN: Back to the neighborhood, how excited are you about the Highwood 'artist colony' project?
BRL: Can't wait.
HDN: Do you think it will give the area nice boost?
BRL: It will help tremendously! That piece of project has been blighted for so long, for so many years. To see it come to life. Nothing can be more exciting.
---
January 16-17, 2006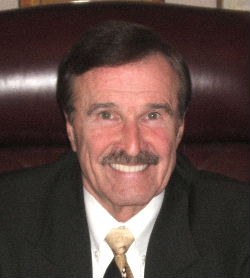 Jack Kennelly, 58, police chief, lifelong resident, husband of Hamden Police Sgt. Pam Kennelly
By Sharon Bass
He's called one of the finest cops ever on the Hamden force. He's characterized as rough around the edges. He's also the same Police Chief Jack Kennelly who is admired for the dedication he shows his sister.
After 35 years on the force, he rose to the top last November, replacing Bob Nolan. Kennelly said he wants to continue his predecessor's community policing initiative while putting his own signature on his new administration. Kennelly was a town councilman until last year, when learning he would be chief he had to step down.
Interviewing Kennelly was tough. It felt like there was a transparent, bulletproof wall in front of him at all times.
Hamden Daily News: When did you first know you'd be the next chief?
Jack Kennelly: Well, you were never certain until it actually happens. I believe I was a contender probably with several other people within the department, and I was notified formally, actually the night before the mayor decided to make the appointment, formally.
HDN: What does it take?
JK: Being named chief is multifaceted in terms of the conclusion of the appointment. One, you have to be appointed by the mayor, and then you have to be confirmed by the Legislative Council.
HDN: Why do you think you made it, besides politics?
JK: I would like to think it's because of my capabilities over 35 years as a police officer. I've been in almost every division within this department. I have an exemplary record in terms of my accomplishments. I have been commended by the Board of Police Commissioners over 40-45 times. I think that it takes an individual who has a lot of areas to his benefit, such as being able to communicate, education, being able to have a goal for the department, being able to have some political background to know how the town politics works. All of those things combined were hopefully taken into consideration in naming me as the police chief.
HDN: Was reaching the pinnacle a must for you?
JK: In my case, not speaking for everyone, I always felt as long as there was another rank ahead of me to achieve, I was going to strive for that rank.
HDN: Did you want to be a cop when you were a kid?
JK: It's funny. If you look at my high school yearbook it says where you were asked what your career goal was and my career goal was a future in the Connecticut State Police.
HDN: What happened?
JK: As I grew up and moved on with my life, I realized that I didn't think the State Police was something that would totally interest me as a local municipality would because most of their activity is on the highway. You drive up and down the highway.
HDN: And you wouldn't have the camaraderie?
JK: Well not only that but you're pretty much limited in terms of what you can do within the department.
HDN: How big is the camaraderie in your department?
JK: It's very big. The Hamden Police Department is like a second family to me. I've worked with the men and women of this department, whom I really consider second to none, for 35 years. Their friendships have become like brothers and sisters to me.
HDN: Do you plan to make any significant changes around here?
JK: I'm taking it one step at a time. I have goals for the department based on what I think the community needs are. I would like to follow in the footsteps of Bob Nolan in terms of the community policing aspect of our department. The chief really started and really implemented the community policing. I think working with the community, understanding the community -- inclusive of minority communities, their terminologies and their customs -- is a big part of a police agency now. Having said that, our community police officers that we have are three in number. All three of them are assigned as school resource officers in the school system.
HDN: Sounds tight.
JK: I do have a plan that I will be speaking with the mayor and our councilpeople on to increase our manpower back to where it was several years ago. We have now presently 106. I would like to increase it to 109. And I would like to develop and implement a neighborhood interdiction unit.
HDN: What's that?
JK: What they will do they will be trained police officers in all facets of criminal activity, whether it's surveillance, narcotics, traffic enforcement and the like.
HDN: Kind of like generalists?
JK: Pretty much. But they have to be good at it, trained at it. Because they have to be proactive. We then wouldn't have to strip our ranks for any given period of time to address speeding complaints that we just don't have time to handle with our traffic division, because most of the time they're tied up with accidents or significant traffic issues.
HDN: You say your department is understaffed. What suffers?
JK: I think that the enforcement of quality of life crimes is suffering and our specialized divisions will suffer. Because if we have to maintain the minimum manning, which we do, to service the public in the manner they should be serviced, we can't increase our specialized divisions. So we really can't accomplish everything now that we're being asked to by the community. And given the times that have changed in our society, we need to be able to combat before they get out of control.
HDN: What has changed over the last 35 years?
JK: It's not the quiet little suburban town that it was years ago. Years ago the magnitude of the crimes were a lot less significant. The increased drug usage and the violence associated with the drug use translates into violent crimes. There's no question the crimes have increased because of the drug use.
HDN: What else?
JK: (very slowly answers) I think the involvement of groups of teens or, or, um …
HDN: Do you not want to say 'gangs?'
JK: No, I think we do have gangs in our town. We've identified them. It's just that you have to decipher -- and that's the reason I was being somewhat cautious with you -- because you have to understand the terminology of gangs. Gangs in the true sense of what most people may perceive as a gang is a structure with hierarchy, such as a president, a vice president, an enforcer. And they're offshoots of gangs like the Krips and the Bloods out West. We do have organized groups that are gangs. But they haven't reached that magnitude, that level. But they do have some structure; they do have identification such as signs, jackets, colors.
HDN: Are they mostly kids?
JK: They range from teens all the way up. From the 20s to the middle school.
HDN: And there are even younger children.
JK: The little kids that you refer to are starting. By the time they get to their teens they're hardcore.
HDN: What kind of intervention is there?
JK: We as a municipality have to work together as we have in this administration, and in Carl's administration, to determine what we can do to augment this particular problem What programs could we put in place? Where could we bring these kids?
HDN: What is being done?
JK: Well, the boxing program is a prime example. It was founded by A.J. Roccio and Ortega. The age group is from the youngest to the oldest.
HDN: What ages would that be?
JK: They start probably at 8, 10 years old and they go all the way up through adults. And they have people up there that are in their 50s and 60s, not necessarily boxing but the workout that's associated with it.
HDN: A good way to vent anger and thus cut down on violence, huh?
JK: No, no, no, no, no, no. You can't correlate the violence with boxing. Boxing is a profession. Boxing is a sport. And it's not easy to be a boxer. You just can't do it because you're an angry person and go in there and think you're gonna be a good boxer. You have to train. You have to work hard. It takes the kids off the streets and gives them something to do.
HDN: That really does sound like a good intervention. Any others?
JK: We're looking to develop basketball programs, baseball programs, after-school programs. But that has to work conjunctively with the administration. You have to have a facility for it. And you have to be willing to devote the time, energy and manpower and cost to make these things happen. How do you make their life seem worthwhile? It's all part of the community-policing concept.
HDN: Do you think this type of policing fosters more community trust?
JK: I think years ago people were probably more afraid of police than they are now. That cops can't be trusted because if you run into a cop you'll ultimately get arrested. They're not your friend. That's why policing has changed. Now policing is interaction with the community. Understanding the community.
HDN: And, as you said before, understanding the ways of different ethnic groups.
JK: Sometimes we don't know their customs and I can certainly give you an example.
HDN: Sure.
JK: For example, if we went to a Muslim community and if there's a domestic, for example, we need to initially walk into the house and separate the two combatants. However, by stepping on a rug or a carpet, that's offensive to that community. Or removing the wife and separating her from the husband, that's offensive. So we have to try to understand their needs, their customs versus our needs as police officers investigating a crime.
HDN: Makes sense. It's about compromise.
---
January 13, 2006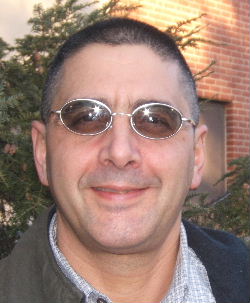 Ron Gambardella, 50, at-large councilman, financial consultant, frustrated, outspoken
By Sharon Bass
He's a Republican in a town of fewer than 5,000 registered GOP members compared to about 12,000 Dems and 15,000 unaffiliated, many of whom vote for Ds. He sits on a Legislative Council of 15 where he is one of just two in his party. Last term -- Councilman Ron Gambardella's first -- there were three.
Whether because or in spite of being so outnumbered, he makes his positions heard -- loudly and at times emotionally. So far this year, Gambardella has emphatically and unsuccessfully fought two votes. Some call it grandstanding. Others call it having a much-needed independent voice on the Council.
The HDN interviewed the intense, intelligent Gambardella at the Miller Senior Center yesterday.
Hamden Daily News: Not easy sitting on a Council where you're so much in the minority, huh?
Ron Gambardella: It's not easy. We didn't have much influence the first term and I don't anticipate we're going to have a lot of influence (this time), other than to be the conscience for the folks of Hamden. As you've seen the last two votes that went against me, where I was pretty vocal about, that was the purchase of the vehicle and the nomination of Ann Altman for the P&Z committee. I had worked pretty hard to try to persuade my peers to consider another alternative.
HDN: Which vote was more important to you?
RG: I think the Ann Altman nomination was more important because I felt that her appointment to the committee could adversely affect progress in the town based on my prior observations of her on the Council. So I was extremely concerned about that. The vehicle, he (Mayor Craig Henrici) said he would not get one and he indicated he would put together a plan for reimbursing mileage. When I asked about that apparently there wasn't much thinking behind the plan because he (mayoral aide Scott Jackson) couldn't tell me how many vehicles were affected by it and how many people would participate. I asked (Jackson) that question during the (Council) proceedings (on the SUV purchase), and they weren't able to respond. That tells me that was a last-minute response to criticism for purchasing the vehicle and there wasn't a lot of thought behind it.
HDN: Back to the Altman vote for a minute. Those supporting her argued that she is very bright and will be diligent about reading all the info that comes her way.
RG: Those were the two points that were raised: intelligence and do her job thoroughly But that didn't counter some of the things I felt fairly strongly about, which is tactics and strategy and using that intelligence for counterproductive measures. So it doesn't matter. History is littered with geniuses who fought against the tide and created havoc. I think this is clearly the case.
HDN: Your ideas seem to get more support from outside the Council than from inside. Does that encourage you?
RG: I was discouraged the night of the vote on the vehicle and the nomination. But I did get some e-mails. They were encouraging, and people seem to enjoy hearing a counterpoint.
HDN: Even though you won't get much of what you want, you are exercising your right, no your duty, to voice your opinions.
RG: Yeah. I'm not going to give up. Look at the outcome of the election. The mayor trounced our candidate by a 5-1 margin. How can we be that wrong?
HDN: What do you attribute that to?
RG: Probably anti-Bush thinking that spread through the local election just because there's no other outlet for voicing your dissatisfaction with the current administration. That's the only thing I could think of because certainly Mr. Riley was a good candidate and a decent man.
HDN: Speaking of mayors, your wife told me you'd like to be mayor.
RG: I don't know why she would say such a thing. (laughs)
HDN: Me neither.
RG: It's much too early to even go down that line of thinking. To tell you the truth, unless something significantly changes with the demographics of the town, it's going to be hard to find (Republican) candidates who are willing to swim against that kind of tide. Me included.
HDN: What would have to change? I don't think Hamden is going to see an onslaught of Republicans moving in.
RG: People would have to be very dissatisfied with the current administration. And one way people become dissatisfied is when it hits their pocketbooks. So if taxes become exorbitant or less than reasonable, then I think people would be ready for change.
HDN: You'd then consider a run for mayor?
RG: I'm not sure I have what it takes to be mayor.
HDN: What does it take?
RG: Money, and lots of it. (laughs) To compete in this kind of environment, you're looking at $100,000 or more to raise an effective campaign.
HDN: What would your platform be?
RG: Well, I am definitely financially oriented so clearly my main objective would be to ensure the finances of the town would be in shipshape. Hiring auditors to look at things we don't necessarily look at.
HDN: So in your opinion the Henrici Administration has gotten off to a rocky start.
RG: Well, the first act was to buy a $30,000 vehicle, or whatever the actual price of it is, and go against a campaign promise. To me, this doesn't seem to be a good sign. We'll have to watch closely what he does. Also the next issue that's gonna be key is the reval of the property values and the mil rate that will be assessed against that. That is something that folks are going to be watching.
HDN: Our mil rate is now $43.24. With the reassessment doubling many home values, how far do you think the rate will fall?
RG: I suspect it's going to be in the 30s. So there will be a (tax) increase.
HDN: What about the under-funded pension account? Word is there will be a lot of police and fire retirements this year.
RG: The pension needs to be funded. We took out $14 million last year for pension benefits. And the overall pool of money that's available is about $82 million. The number of retirees is increasing and the pension contributions are not nearly rising nor the performance of the funds growing to the point where it can support future payments. So you need to do it in performance (investments), which is not going to happen, or you're going to have to do it in additional contributions, which is what will happen.
HDN: Since the mil rate depends partly on the budget, where do you think town expenses could be cut -- if anywhere?
RG: The library is a good one. You've got two branches plus the main branch. There'll be some discussion around whether those branches should stay open in favor of extending the hours of the main branch. If you go to the main branch right now, you'll see that they're closed at 5:30 on Thursdays. Normally they're open till what, 9, 9:30 at night. The reason is because we're trying to control the overall cost.
HDN: And you would choose shutting down the branches?
RG: I'm in favor of keeping the operating hours as long as we can and look at the frequency of use of those branches.
HDN: Are they not being used much?
RG: There have been traffic studies. I don't recall what they were, but they (showed that the branches) were underutilized for the resources we're putting in there. Do we really need for a town this size three libraries? I know they're used for other purposes. Maybe just leave them open to rent out for other purposes.
HDN: My guess is your idea would not go over well with many.
RG: It's a very unpopular suggestion, but I would think monetary policy would say, you know, we can't satisfy everyone in town. Let's divert some of the funds to the main branch.
HDN: Any other budget-cutting ideas?
RG: I'd like to look at outsourcing some of the (town) services because benefits (for staff) are very expensive. Maybe building maintenance could be outsourced. And outside of changing the structure of police and fire, which I'm not in support of ... I think we have about 106 officers in the Police Department. The Fire Department, I guess I do have some philosophical differences on the organization's structure in terms of how it should be managed. But that again is governed by union contract. Very little can be done.
HDN: If the town's hands are tied, it doesn't seem likely you could chip much out of the budget.
RG: There's some room for reduction, but you'd have to go after benefits. It all has to be negotiated with the bargaining units. It can't be done unilaterally.
---
January 9, 2006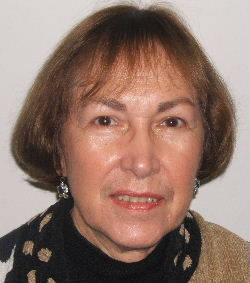 Carol Noble, 70, at-large councilwoman, retired teacher, pragmatic
By Sharon Bass
Councilwoman Carol Noble is serving her seventh term on the Legislative Council. She's been the majority leader and president. This time around she's president pro tem (takes over when the prez is absent).
After teaching in New Haven, Hartford and Hamden for 37 years, Noble -- a woman who takes pride in making deliberate, well-thought-out moves -- uncharacteristically thrust herself into the political scene. Two weeks before the 1993 election (her first), with no preparation and no campaigning, she decided to run for the 8th District seat.
The veteran councilwoman is now facing a new challenge. She's just been diagnosed with a pre-cancerous breast condition, for which she will be treated over the next few weeks. The HDN wishes her a speedy recovery.
Noble lives with her husband, Edward, and their two cats.
Hamden Daily News: A dozen years on the Council. What's it been like?
Carol Noble: I was a retired teacher. I was a bit naïve about people. I had spent my time around students, trying to be positive. Whereas when I came into politics, I found it was a different world. Being open and honest right out the door would get you into trouble.
HDN: That's a true but sad statement, huh?
CN: It was a very sad statement. When people talk about political people dancing around a topic, it does come down to that.
HDN: Do you think it has to be that way?
CN: In some instances you have to release information to people in a way as to not anger them, if it's a very hot topic. If it has to do with taxes. If it has to do with land taking, such as we had with Meadowbrook. You really have to tiptoe around it. I just don't say something flat out.
HDN: Did you have political experience before the Council?
CN: No, but you have to understand that as a teacher I had an opportunity to work on many, many committees. I also had an opportunity to join the union. I was on the negotiating team. And (that was) one of the things I really loved when I was a teacher.
HDN: How so?
CN: In negotiations you learn how to address issues that were pertinent to you that the other side didn't want you to have. And I enjoyed it.
HDN: Why did you decide to run for office?
CN: That's easy. That's very easy. The first Wednesday of every month the teachers meet over at Towne House. And my very best friend Pat Corso, who was on the Council at the time, we had just finished a negotiation item for the retired teachers, so he and I got to be very buddy, buddy.
HDN: Yeah?
CN: He said to me, 'Carol, we need someone to run in the 8th District. Do you think you want to do it?' I said, 'Pat, I'm not a politician.' 'You'd be good at it,' he said to me. 'Go talk to Lillian (Clayman).' So I went and talked to her. I filled out all the paperwork. Two weeks before the election I tossed my name in to fill the slot. Did I campaign? No. Did I get any literature out? No.
HDN: Did you have any help?
CN: I had no one. I had me.
HDN: Who was opposing you in the 8th?
CN: Duane Wetmore. The nicest Republican you could want to meet. He's even been to my house as an electrician.
HDN: And?
CN: We go to the polls and we do our thing. And I win by seven votes. You have to know I was embarrassed to win because here was a very worthy candidate, Duane Wetmore (appointed last week to the Fire Commission).
HDN: Why the embarrassment?
CN: Because I rode on the coattails of Lillian, and I was a Democrat.
HDN: That's nice and honest. Not everyone admits s/he won because of a very popular mayoral candidate's coattails. Why did you keep running?
CN: For the first two terms that was Lillian. And I had Craig (Henrici) as president of the Council. I mean, how better can that be?
HDN: Really?
CN: Oh, that was wonderful. He was very helpful. I learned how to be a better politician person. The councilpeople also liked me more and made me their majority leader in my second term, for four years.
HDN: So you were really getting into it.
CN: I really got into it.
HDN: Any memorable moments you'd like to share?
CN: (In the Mayor Barbara) DeNicola years, Pat Corso is the president, I'm the majority leader. Pat Corso is a quiet man. He's a good leader, you know, but running a Council meeting is very businesslike. That's really all it is. I was a firebrand. First issue that came up was pass the budget and DeNicola's people say, 'You missed the deadline. By a day.' And I say, 'No we didn't. You're counting wrong. You're supposed to count like a bank. Twenty-four hours is from this point to this point.' We needed to use an attorney. The other thing you also have to understand is that Carl Amento was sitting there at the time as a councilperson and an attorney and he didn't agree with me. (He said) that the Republican administration was right and we were wrong. I said, 'Oh, no, no. I'm right and I'm going to prove I'm right.'
HDN: What did you do?
CN: I got (lawyer) Anthony Bonadies. He helped me fight the issue and we went to court and we won.
HDN: How much did that cost?
CN: I don't remember. Those things I don't care to remember. (laughs)
HDN: Do you have another memorable one?
CN: They wanted me to handle the (former Police Chief Jack) Ambrogio issue. See, the Ambrogio issue, it was impossible to make it become a win-win for the Council side. Chief Ambrogio is a very smart man.
HDN: Can you give me details?
CN: All we were trying to do is make sure that the money he was receiving in retirement was the money he was supposed to get. Barbara DeNicola wanted to give him this big retirement check and we wanted to cut it off a little bit.
HDN: Did you?
CN: The only thing we were able to cut off is … we investigated his Army service time and we were able to document that some of the service time was not applicable to the pension. So we were only able to chop off a few thousand dollars. He got a hefty pension.
HDN: Do you remember what it was?
CN: Over $90,000. Then there was the package that went with it.
HDN: You were also chair of the School Building Committee when the town was looking for a location for the new middle school. That was pretty contentious, huh?
CN: People were not too happy with me (then). We were looking at the site that's up Shepard Avenue.
HDN: Were you unhappy with the chosen site at Meadowbrook?
CN: Yes, because I know where the better place would have been and the better place would have been the Masselli farm. Actually the best place.
HDN: Why did it fall through?
CN: Because when they went to do the environmentals on it they found the pesticides that were in the ground from the man keeping his crops from being eaten up by the insects. So my problem with the whole picture was, that farm was there for 50 years. The people in this town were eating all the vegetables and apples from that farm for 50 years. No one in this town has suffered from the produce produced at that farm. So if we just proceeded in what the DEP wanted -- taking off the top surface -- then we would have this pristine site that would have had a view of the New Haven harbor out of their school windows. You had to stand on that site to see how beautiful it was.
HDN: And it didn't seem worthwhile to spend the money on the cleanup?
CN: When they were talking dollars all of a sudden $2 million to clean the site became unthinkable. So the Republican (councilpeople) pushed Meadowbrook. They pushed it. And of course (so did) the (Alberta) Mendenhall group. The only people at the table who didn't go along with them were (John) Flanagan, (Ann) Altman and Noble. We didn't fit into the group. We were on the outside.
HDN: Of the seven councils you've sat on, any you particularly liked or disliked?
CN: I've liked all the councils except the two years with Mendenhall.
HDN: Why?
CN: Because here's a woman who missed the boat as a leader. She's bright. She's personable -- when she wants to be. But when the administration got a hold of her and they wanted her to do all the things they wanted done, she went along. Instead of being the representative for the Council, she became the representative for the administration. Where's the separation of church and state?
HDN: And some would say the same thing is going on now. That there are a bunch of rubberstamps for Henrici.
CN: No. No. First of all remember, you have a lot of new people there. It takes you a year to a year and a half to learn your job at the Council table. Until you understand where your power is, where the information is, who you can deal with and who you can't deal with, how you should treat a topic. You've gotta get to know all the players. So for a little while you are perceived as being a rubberstamp. You're not sure, so you go along. We do have some people at the table with political leanings who will do their own thing for a little while, until maybe later on down the line they may change their mind about what they're thinking.
HDN: Do you regret any of your votes?
CN: If you make a vote at that time it's the right vote at that particular time.
HDN: You seem very pragmatic.
CN: Yeah, I am. I'm a no-nonsense person. I always yell at them (fellow councilpeople) about process, procedure. I say, 'If you follow the process and follow the procedures we wouldn't be in this big pickle.' I go through this all the time. I think that's teacher training. When you talk about highlights in your career, it's having people compliment you for a job you're doing and you don't think you're doing that well. (Town Attorney) Sue Gruen and (mayoral aide) Scott Jackson both complimented me on running the meeting (last) Tuesday night. Those are the things I take to heart and remember.
HDN: Do you ever get tired of the politics?
CN: Yeah, you get tired of it.
HDN: Like what?
CN: Having been on the Council as long as I have, many of the things the mayor sends down -- no matter which mayor it's going to be -- they send the same things, and so I see them as, 'OK, do it.' New people see something coming down and they say, 'Oh, I have questions. Why do we do this? And why do we do that?' And I have to bite my tongue so I don't offend anyone.
---
January 3, 2000